The Tuts, DOLLS and Peach Club: Celebration Of Women In Music
As part of a huge global celebration of women for International Women's Day, London based female promotions company Dance Like I've Got Diamonds is hosting a night of Riot Grrrl at the George Tavern on Wednesday 8th March!
The line up packs a punch, with three of the hottest UK Riot Grrrl bands du jour, including GrrrlsWithGuitars favourites Peach Club, DOLLS and The Tuts headlining! Time to beg, borrow or steal to get yourself to London and get into this amazing night. All three bands, teetering on the edge of greatness and all playing together is an opportunity not to be missed for any self-respecting Riot Grrrl… and the fact that it's International Women's Day is just the icing on the feminist cake.
Dance Like I've Got Diamonds was formed to give a platform to women in music whose efforts are often overshadowed by their male counterparts. It's 2017 and we still need this.
Everyone's favourite Indie Punk trio, the Tuts are headlining, this show being the culmination of their European tour. Gathering a reputation for their dynamic live performances and Riot Grrrl feminist sentiments, the Tuts are the perfect mouthpiece for this International Women's Day event. They are currently touring their self released album entitled Update Your Brain on Dovetown.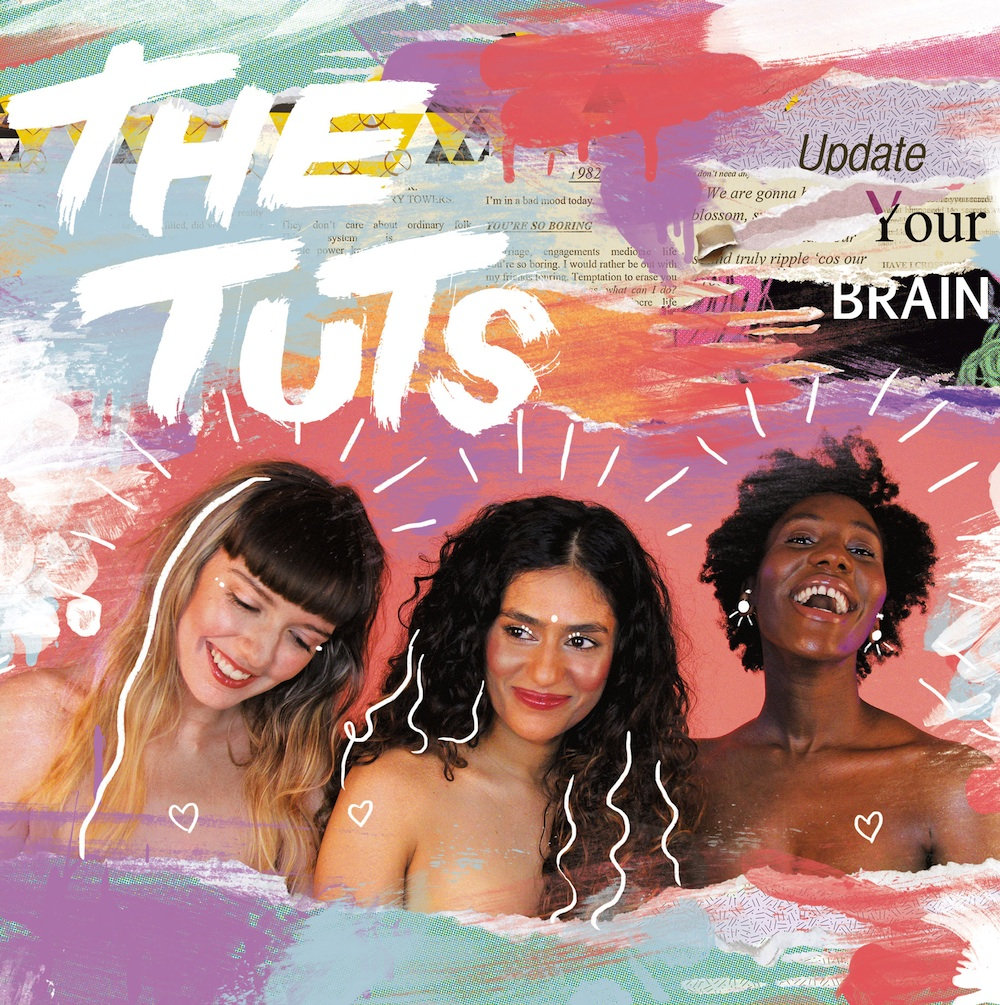 Also performing on the night is Grunge Punk Noise Rock duo DOLLS. This exciting band have already started garnering the attention of Radio X and BBC Introducing and been played by John Kennedy. Their single 'Audrey' is out now.
You might want to get down early, because opening the night are the almighty Peach Club. This activist Riot Grrrl band from Norwich write tidy as fuck songs about feminist subjects and carry it all off on a wave of killer lo fi hooks. I'm excited.
As any gig-going grrrl can attest to, live music venues are often the scenes of casual sexual assault. Whether it's the guy who gropes you in the crowd, rubs up against you or violates your crotch and chest while you are crowd surfing- we all know it's a long standing problem for women. Thankfully Girls Against are going to be present at the George Tavern as official event partners, to raise awareness of this issue and speak out against it.
Tickets are available online in advance from Dance Like I've Got Diamonds Get them quick as they are selling like hot cakes! A limited number of tickets will be sold on the door for 7pounds. So get there early to get them.